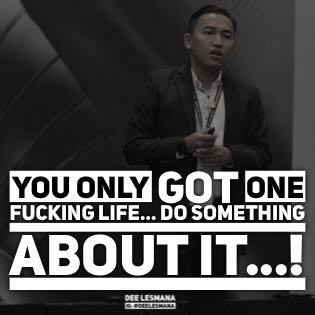 Dimas 'dee' Lesmana was born on June 13th, 1981 in Bogor – Indonesia. He receive a Diploma degree majoring in Analytical Chemistry from the Academy of Analytical Chemistry – Bogor on 2002 and he continue his Bachelor degree from University of Jayabaya – Jakarta and he receives his Bachelor Degree as a Chemical Engineer on 2006.
Dee started to work in one of the largest USA pharmaceutical company as Quality Assurance staff and he works there for almost 4 years. He finished his bachelor degree during this tough times, and he managed to get the degree within 2.5 years. Once he manage to get his degree in Engineering, he then move and started to work from home to build a chemical safety business and start selling software and management system from his home in Bogor.
He was probably one of the first generation who start doing work from home in Indonesia and he follows the BYOD (Bring Your Own Device) trend up till now.
Dee Lesmana was falling in love with computer and the internet since the day he meet the internet during his diploma education. He was also an internet geeks who love to play with html codes and script. He was inspired by a movie called "So Close" which tells a story of a lady hacker called herself as the "Computer Angel" – a computer hackers, assassins and espionage specialists who use their late father's secret satellite technology to gain an advantage over their rivals and law enforcement agents.
The nickname 'dee' was inspired from his favorite book author Dewi 'dee' Lestari when he manage to read the first Supernova books written by dee lestari called the Supernova – Ksatria, Puteri dan Bintang Jatuh. He was so inspired by the intelligence of the so called "Supernova" character played in the books, and he dedicated to make his own version of Supernova Avatar later in the future.
Dee is a diehard and big fans of BMW car's. He likes to collect them either in form of model cars, die cast toys, or in 1:1 scale real car, so if you would like to give him a special gift, just make sure you have a BMW logo in it, he will be more than happy to accept it!
Dee also likes to travels a lot and to explore new cities or countries across the world. You may see his travel map list at: http://www.deelesmana.com/travel-maps/
Dee also a bookaholic, he likes to read a minimum of 3 books per month. Hacking God. Design Your Life is his first published book. Dee is now active as CEO/Managing Director of his own company at Centra Group in Bandung and he is determined to create a minimum 10,000 jobs through all the world. He has a vision to visit 120 countries through all his lifetime and to give his knowledge and experience to inspired for at least 1/4 world population.
Dee currently lives happily in Sentul City – Bogor, Indonesia with his lovely wife Risnha and two handsome boys named Qienand Lesmana and Gabriel Lesmana.
---
To order the book, you can purchase it directly from Amazon.com at the below links: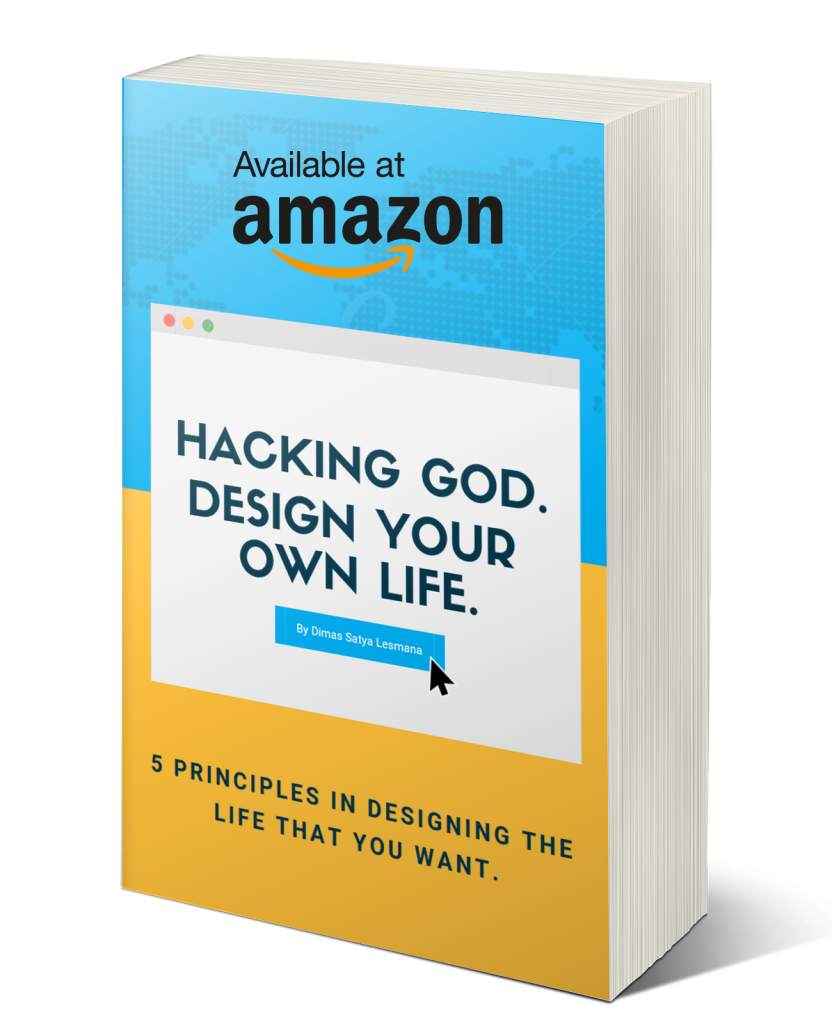 Amazon Kindle E-book version: https://www.amazon.com/dp/B07PBXFTRJ
Amazon KDP Hard copy paperback version: https://www.amazon.com/dp/1798736802